Why Graduation Will Bring in the Bucks
It's no secret that education is one of the fastest-growing markets this decade, but it's not post-it notes or pens that bring in the big bucks. The graduation rite of passage is no longer just for high school and college; 8th grade, kindergarten, and even preschools have ceremonies these days! Additionally, more students enroll in universities and colleges every year! In this quick post, we share a few reasons why there's big money to made through custom graduation products.
1. A Large Market is Already There
According to the National Center for Education Statistics, 4.803 million students graduated from colleges and universities in the United States in 2015. But because every school and even many Greek chapters, sports teams, and clubs source from a different place, there's tons of opportunities to get in with your local institution.
2. That Market is Projected to Grow More
The NCES also reports that there are approximately 2.75 million additional grads in the K-8 cohort than those in high school now. That means in the years to come, more and more students will be looking for customized swag to help them shine on their big day.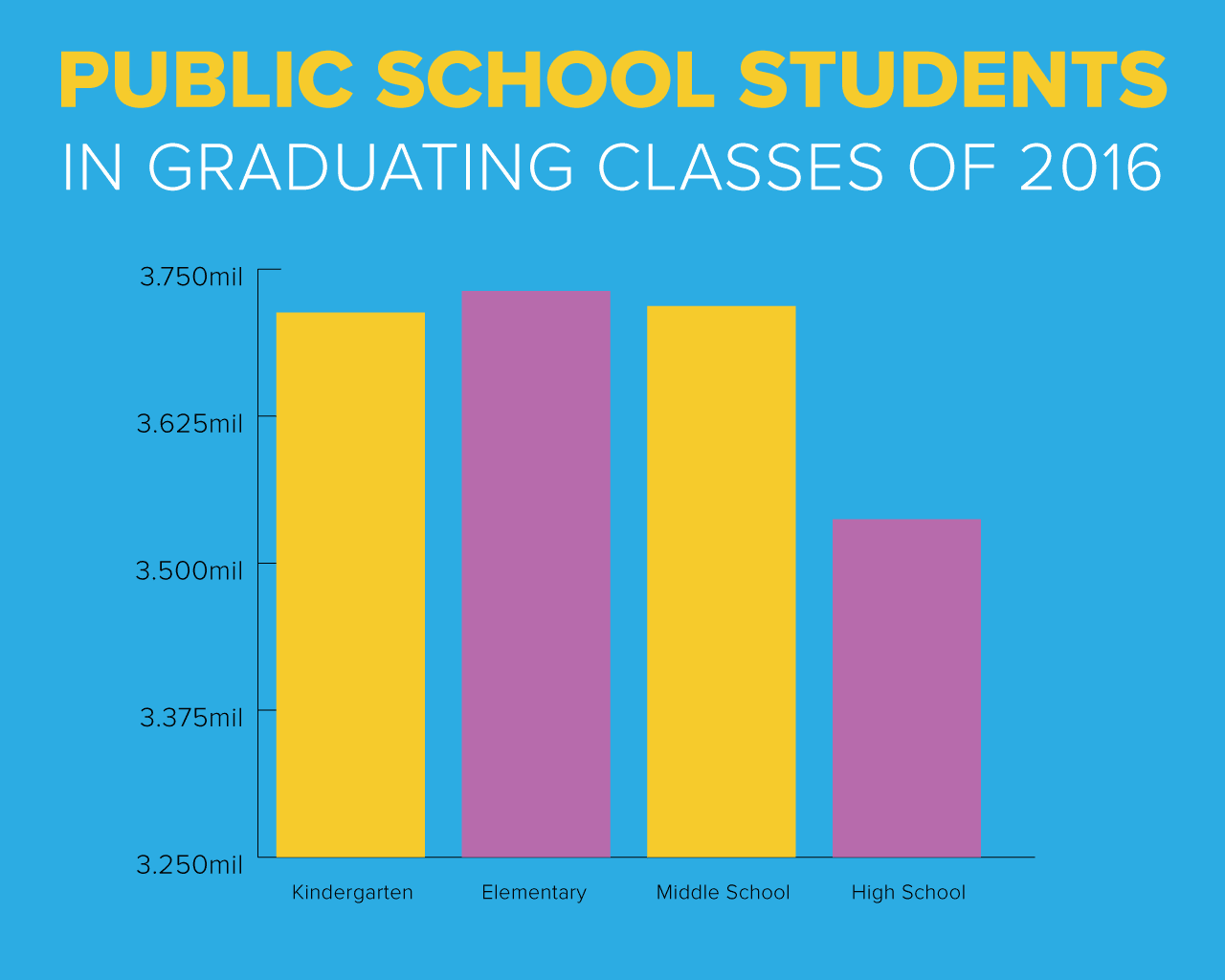 3. The Pricepoint is Profitable
Tropico makes it a point to have the lowest prices in the industry while still delivering high-quality materials and personal, speedy customer service. If you'd ever like to see if we can price match, feel free to send any quotes or estimates! We also offer discounts for boat shipments and can design completely custom stoles and products.
Stoles often retail for anywhere between $20-30!
READY TO START SELLING?
Check out prices and production online or email our sales and support team for more information on our blank and custom graduation sashes/stoles, honor cords, tassels, 2019 and custom charms, and more.
---
Category: Graduation
Tags: graduation, stole, sash, grad, sales, sell, marketing, how, how-to, promo, custom, ppai, diploma, idea, greek, sorority, fraternity, frat, sage, major, satin, school, college, university, distributor